We may earn commission from links on this page, but we only recommend products we back. Why trust us?
41 Family Halloween Costumes the Whole Gang Can Wear Together
Please everyone, from the smallest to the oldest.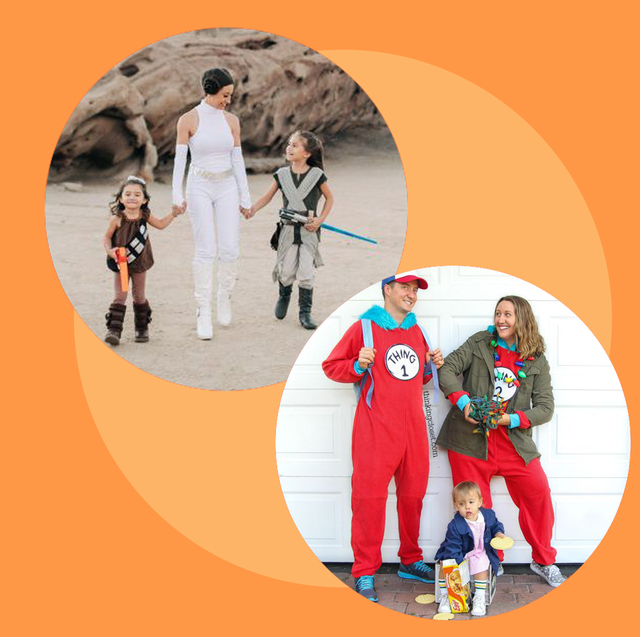 The Mother Overload, LAUREN LANKER
When you can pull off a group Halloween costume with everyone in your family, the results are magic. They're creative, they're fun and they make a big impact in Instagram photos or walking down the street. But they're hard to do, because every member of the family has their own tastes, their own favorite characters and their own tolerance for what they'll put up with in a costume.
These family Halloween costumes are sure to be a hit. They're often from movies (like The Addams Family), games and franchises that have lots and lots of characters, so there's no squabbling over who gets the to be the star. Many of them are super comfortable and possible to pull together at the last minute. (Thank you, furry one-piece costumes!) And you can adapt them to include baby costumes, toddler costumes and costumes for big kids, so everyone will feel included. Whether you're looking to dress a huge brood of siblings, cousins, uncles and aunts or just want a simple "Mommy & Me" costume, we have ideas for every size of family. They're so easy, all you have to worry about is how you're going to carry all that candy home.
This content is created and maintained by a third party, and imported onto this page to help users provide their email addresses. You may be able to find more information about this and similar content at piano.io